Web project management support services
External project owner
The external project owner: a key contributor to run your projects smoothly
The external project owner acts as the interface between your internal teams and the agency or other stakeholders: from the identification of your needs and the definition of your goals to the day-to-day project management. They are in charge of organizing steering committees and reporting directly to your internal teams.
Whatever the selected project methodology (V cycle, Waterfall, agile method, Scrum method, dev sprint), the role of the external project owner is central. They will interact with your internal teams, but also with the agency's experts.
Their role is key at all stages: conception (Data, UX, Design), production (SEO, Development), testing.
The scope of the external project owner's work: 
Mobilizing internal teams around the project and generating synergies
Identification of needs and key contacts
Driving the project
Offering support on design phases and helping with technical decisions
Controlling the quality and conformity of the projects
Putting change management processes and procedures in place
Optimizing process organization
Implementation of performance indicators to evaluate results vs goals
This first stage enables the project to be structured and client needs to be formalized. The external project owner is responsible for meeting the relevant people within the client organization, facilitating the creation of project teams, enabling the identification of the business and communication challenges. 
The key factors for the success of the project and the possible risks are identified at this stage, and it is the external project owner's priority to do this as far upstream as possible to avoid potential disruptions that may later impact the project life cycle. The external project owner will, naturally, recommend solutions to reduce these risks or to circumvent them.
This document is the project's key reference document. The external project owner coordinates, collects, centralizes and transcribes the client's identified needs so that the project team leader can propose optimal functional and technical solutions. This document is shared with the agency and all internal and external project stakeholders.
 
The external project owner coordinates the team manager with the client teams, playing a facilitating role. As the interface between the two parties, they work with the agency and all client teams in all relevant business units. 
They also manage the budgets and schedules in collaboration with the agency, reporting directly to the product owner. 
Schedules are updated regularly and are adapted to the chosen project methodology.
As the guarantor of the consistency of the final product, the external project owner takes part in the definition of user stories, which they consolidate through project management tools such as Jira/confluence or Trello. 
They may also participate in user testing, in collaboration with the UX designers, for example. 
They also ensure the implementation and coordination of test scenarios for acceptance, before they go into production. This testing is carried out in close cooperation with the agency.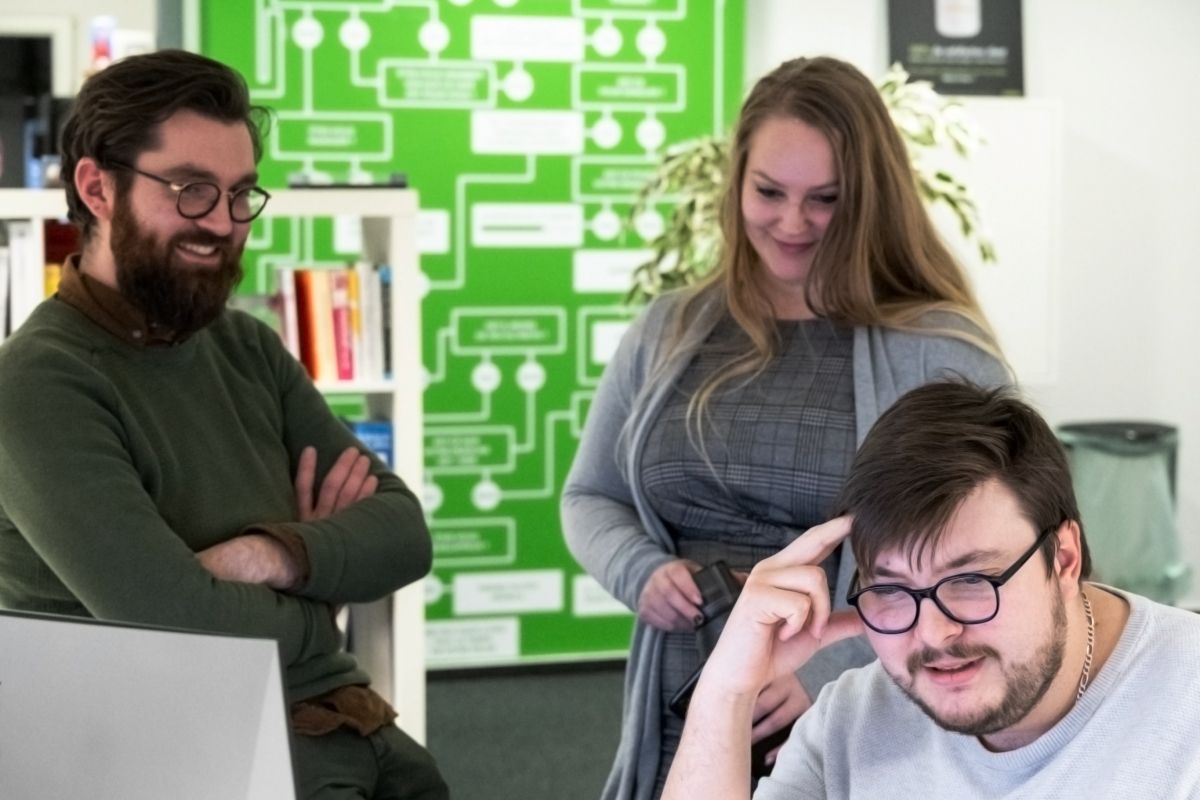 In a nutshell
References regarding our experience working with all project management methodologies (V cycle, Waterfall, agile method, Scrum method, dev sprint)
High-performance project management methodology tools in line with current practice (Confluence, Trello, Jira, etc.)
A central role among the agency's experts ensuring coverage of the entire digital value chain (UX, Design, Development, SEO, Paid media, Social Media, Social Listening, Intellectual Property)