Our commitments
Our
commitments
The list is ling when it comes to the transitions that any economic player must take on.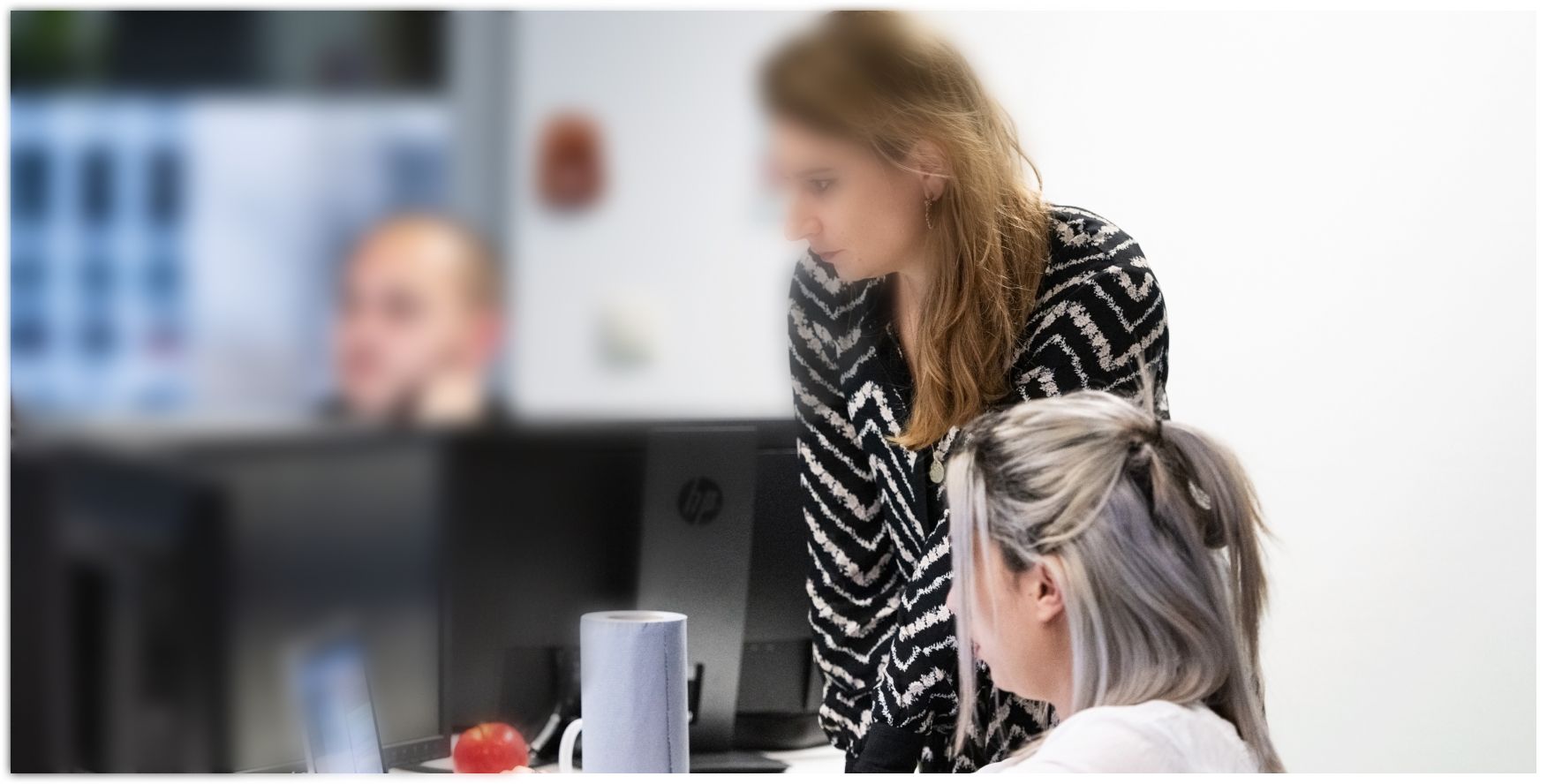 The "Vanksen Way" is to remain humble and get started. Our key motivation: doing better for us, for the planet, for our customers and above all, for future generations.
In order to guarantee the accessibility of our roadmap, we wanted to share with you, our community, our tangible actions and our projects for the future using the 3P framework: Planet, Product, People.
We wished to start by educating ourselves. "Knowing that we don't know" seemed to be the first condition of our progress. We set up an internal team of 5 volunteers and hired a specialized consultant to train them and the Vanksen top management.
Planet
Evaluating our own impact
Greenly is a firm specialized in the environmental transitions of service companies and digital players. Together, we carried out our first carbon assessment. We are now aware of the imperfections of our system and know what to focus the first positive change efforts on.
Reducing our impact
In order to reduce our environmental impact, we developed a roadmap on four main axes:
Reduce energy consumption (implementation of systems to reduce the consumption of electricity, heating, IT equipment, etc.)
Reduce waste (obtaining the Luxembourg Superdreckskëscht label, stopping the use of plastic objects and paper, etc.)
Improve transport habits (reduce business trips, encourage teleworking and carpooling, etc.)
Sensitize our teams to environmental issues (organizing internal events on key topics, encouraging the adoption of new habits by setting an example – e.g. eco-responsible nutrition, etc.)
Product
It is important for us to gradually transform our service offerings in order to be truly aligned in our values when collaborating with our customers. Here are the three major axes that we have activated:
Developing a sustainability and inclusivity driven services (development of eco-responsible and accessible websites, reduced file size and loading times, improvement of media campaign targeting to optimize exposure, etc.)
Offering preferential rates to NGOs and Foundations
Educating our customers (anti-cause-washing training and new criteria for more transparent and responsible brand platforms and communication projects...)
People
We are our teams. It is therefore essential to care for those who create value on a daily basis on behalf of Vanksen by sharing our passions, our ambitions and our values.
Our four main ambitions:
Protect (via the implementation of safety, health and hygiene standards at work, first aid training, social and ethical policy charter, policy for the prevention of discrimination, parity within teams as well as at management and leadership level, interior design enabling focus and creativity, etc.)
Training (internal and external training to update professional skills and knowledge, participation in professional conferences, organization of internal "lunch & learn" events to encourage the sharing of knowledge between colleagues, etc.)
Connect (development of "Vanksen Clubs" - boxing classes, film club, art cafe, etc. led by employees and financed by the agency, organization of "break and share" events to encourage the sharing of hobbies and interests...)
Contribute (participation in the "Le Relais pour la vie" race for to support the Cancer Foundation, generating donations for the "Toutes à l'école" association whose mission is the education of young girls in Cambodia, etc.)
We are aware that we are at the start of a long roadmap that will require continuous discipline and commitment, but our teams are already feeling the positive energy that comes from this first "start-up".
If you want to give us your feedback or discuss your own eco-responsible digital transition, contact us.