Digital digest
NDDCAMP 2023

- Our 3 Key Learnings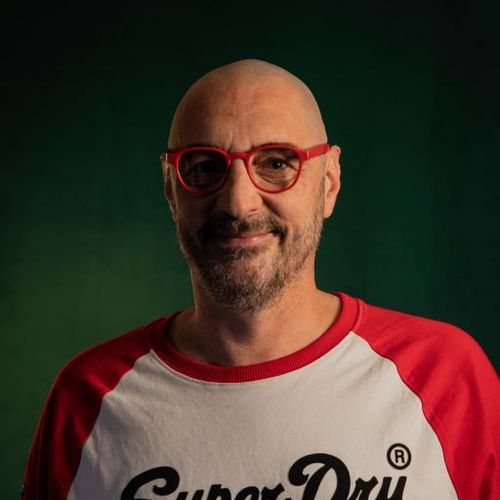 Posted by:
Guillaume Vion
Brand Protection Director
On April 3rd, the latest edition of NDD Camp (for Domain Name Camp) took place in Strasbourg. The event was summarized as follows:
"Everything about domain names. Experts and roundtables. SEO, legal, branding, snap, acquisition, applications, web3."
Naturally, many individuals involved in domain name-related activities (registrars, registries, lawyers, SEO specialists...) were present, along with Guillaume (Brand Protection Director, Vanksen) and Steve (IP Expert, Vanksen).
Here are 3 Key Learnings that they took away from NDD Camp 2023.
The dangers of Chat GPT
The exponential increase in the use of this tool has made it a topic of discussion, but several speakers highlighted several dangers of its use:
Copyright loss: we do not hold any copyright over the content generated by Chat GPT and, by extension, over the content we write with the help of Chat GPT. 
 
When we use Chat GPT, we input data into the platform, which can then be used by the platform manager. This also raises privacy concerns. For example, if we ask Chat GPT to generate the minutes of a meeting, it means we are transmitting confidential data to it. 
 
Some content generated by Chat GPT can be incorrect.
For optimal use, it is necessary to remember that Chat GPT should remain an assistant to humans and not a replacement. Some companies may confuse it with other inventions such as chatbots or voice servers, as we have seen and may still see.
The future of domain names and alternative routings:
In addition to traditional domain names such as those ending in .com or .lu, there are alternative routings, which are domain name extensions that do not exist in the internet and can only function with special configuration or for specific use cases. These routings have always existed, but 2 of them have been generating buzz in recent times:
Ethereum Name Service's .eth used for naming Ethereum cryptocurrency wallets;
Unstoppable Domains' extensions (.nft, .crypto...)
On this topic, several points were discussed:
• Should we consider names under these extensions as domain names, or, like Canada Dry, something that looks like, tastes like, but isn't?
• Cybersquatters have already positioned themselves on these names. In fact, the majority of registrations are speculative in nature.
• For some, and rightly so, these alternative routings are the result of dissatisfaction with the standard domain name system and the organization that oversees it.
• There is no legal framework for these registrations and no arbitration procedure for these names.
• Identifying a holder is very difficult.
• Payments are only accepted in cryptocurrency.
Focus on the 2nd round of new official domain names extensions
ICANN has finally implemented an action plan. We seem to be heading towards a 2nd round of 4 years with a maximum of 450 applications per year. The round is unlikely to start before 2025. The cost of an application (which was $185,000 in the 1st round) will likely be increased to $240,000.