Brand design
Thuasne
How we helped a major player in the medical equipment sector to create a design system to harmonize the redesign of their digital ecosystem
Thuasne has been a specialist manufacturer of narrow elastic textiles since 1847. It is a major, innovative player in the medical devices sector, making and distributing splints, bands, belts, and more for both healthcare professionals and private individuals.
The challenge
Thuasne wanted to overhaul their entire digital ecosystem, making it more coherent and visually appealing. Their teams contacted Vanksen in 2019 to create a digital design system that would meet the precise needs of the users of Thuasne products.
This work would also establish brand guidelines for the company's social media presence and for its advertising campaigns.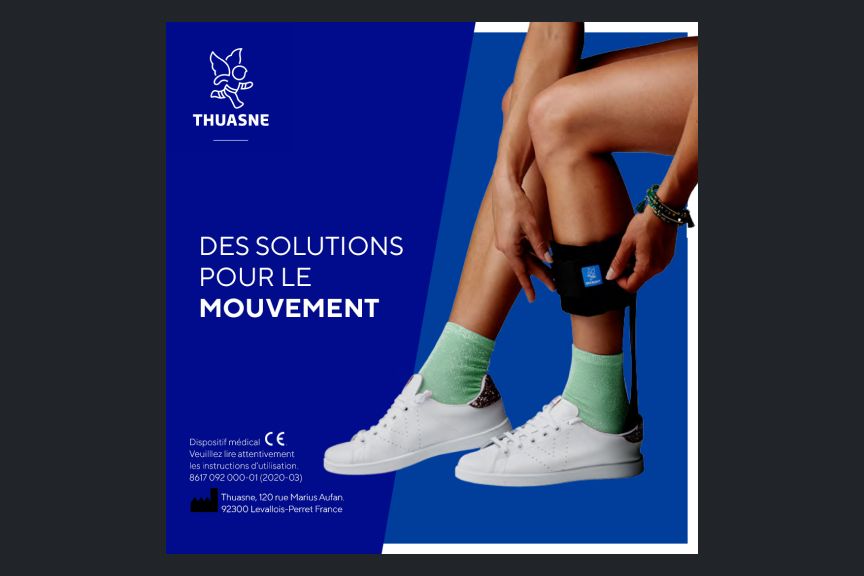 The project and its results 
Our design team audited the brand's entire ecosystem and identified which elements needed to be incorporated in the new design system.
Using Thuasne's existing graphic charter, our team created components which would be used to create the brand's digital assets, including the website, social media networks, marketing automation and so on. This work included reworking key details such as icons, buttons, sliders, social media post templates, and more.
This design system is hosted on the Zeroheight platform, where all specifications are listed, including colorimetry, typography, dimensions, effects, and so on. These can then be used easily and coherently as required.