Expert view
Cybersquatting: protecting your brand and your customers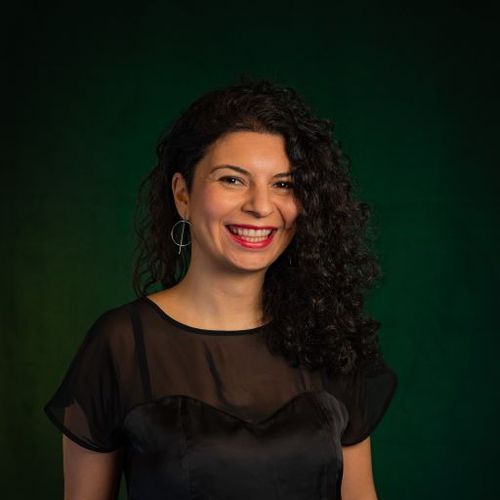 Posted by:
Nesem Ertan
Creative Strategist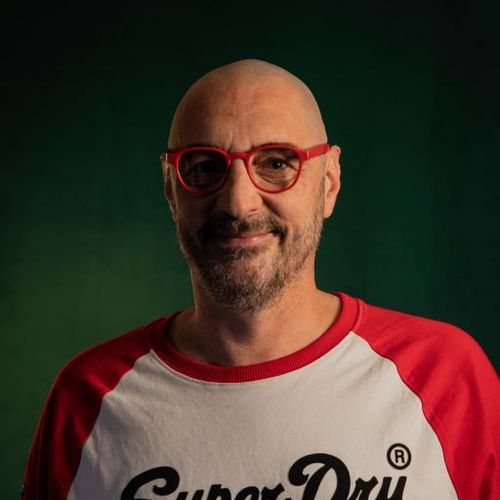 Posted by:
Guillaume Vion
Brand Protection Director
Cybersquatting: an increasingly widespread form of cybercrime
In a context where the purchasing power crisis is at its peak, with 56% of French people declaring financial difficulties, falling victim to a cyber scam can happen even to the most vigilant internet users. Just imagine…
Your favorite shoe brand seems to be advertising a complete clearance of its latest collection in an Instagram post, with discounts of up to 80%! How can you resist the temptation to save some money? A link redirects you to a site that looks almost identical to the official company website (logo, images, sections, campaigns, etc.).
A countdown indicates that this "private sale" will end in 30 minutes. So, you need to hurry! You quickly select the purchases you want to make while sharing the link with your loved ones so they can also take advantage of it. Many customers are waiting for their packages, unaware that they have not only spent money on products that will never reach them but have also entrusted their valuable banking information to cybercriminals.
The signs of typosquatting can be present on multiple levels (the initial post was sponsored, the logo was not in HD, the URL had an extra letter, the grammar was questionable...), but with the internet user's attention being overwhelmed by an endless flow of content, detecting them can become challenging.
A single brand, over 600 cases of cybersquatting in 8 months
The surge in e-commerce sales post-pandemic has been accompanied by an increase in the number of cybersquatting cases. Our IP experts closely monitor domain name registrations that reproduce or illegitimately use our clients' trademarks, detecting several hundred cases of cybersquatting on a daily basis. 
Simultaneously, they monitor their use in sponsored links in over 35 languages and territories to date. After evaluating cases deemed dangerous, our teams are involved in closing around ten fraudulent sites per month, as well as shutting down unauthorized sponsored link campaigns. 
As an example, 600 cases of harmful advertisements have been reported since the beginning of the year for just one of our clients: a leading player in the online jewelry market.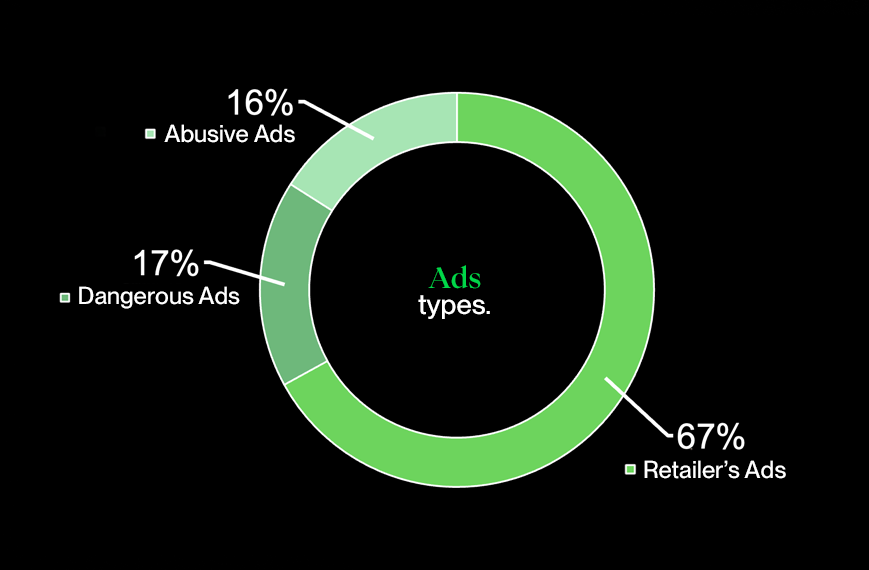 Indeed, certain sectors such as luxury, finance, and retail are the primary targets of these cyber scammers. However, a large number of brands are still unaware of the risks they face or are unsure of what to do to prevent these cybersquatters. Meanwhile, the brand is associated with a painful memory, its image is tarnished, and there's a risk of losing customers and, consequently, business.
Social Listening: for early detection of cybersquatting
In addition to monitoring domain names and checking sponsored links, implementing a broader listening strategy on the web and social networks serves as an additional weapon to combat cybercrime and cybersquatting. Through the establishment of brand monitoring, our social listening experts can identify potential weak signals and detect any content that may suggest the brand has fallen victim to a cybersquatter: a consumer complaining on X about not receiving a confirmation email for their online order, multiple consumers reporting a bug on the site, etc. In retrospect, analyzing the aftermath allows measuring the impact of this scam on the brand's image.
Cybersquatting: preventive approaches 
To this day, unfortunately, there is no way to prevent cybersquatters from copying and retrieving the HTML code, style sheets, and compiled JavaScript from your website. However, it is possible to: 
Defensively purchase domain names containing your brand and similar variations on the extensions most commonly used by internet users (.net, .fr, .country, etc.).
 
Acquire a suitable SSL certificate to indicate that your brand is the official owner of the website. 
 
Implement an annual security maintenance plan to monitor and update the security of your website's web application, preventing serious intrusions such as hackers exporting your private data or inserting hidden articles to benefit from your position in search engines, etc.
Implementation of expert monitoring
The key steps of a security monitoring system are as follows: 
Audit of the environment related to brand domain name cybersquatting on identical aspects (e.g., vanksen), containing (e.g., vanksenagency), and resembling the brand (e.g., vankssen), along with the establishment of continuous monitoring to avoid missing future cases and being able to periodically report them; 
Classification by the level of danger of estimated harmful elements; 
Presentation for prioritized actions and recommendation of solutions for each case based on the rules applied by extension registries; 
Action (site closure, removal of contentious content, recovery of squatted domain or disputed domain, etc.).
If you feel that your brand is not adequately protected, don't hesitate to contact our experts.