Digital digest
Media in gaming
Posted by:
Antoine Forêt
Media Director
🎮 3 billion gamers worldwide who spend an average of 10 hours a week gaming. How can a brand (effectively) include gaming in its digital strategy to reach this ultra-engaged target?
Antoine, our Digital Media Manager, answers you.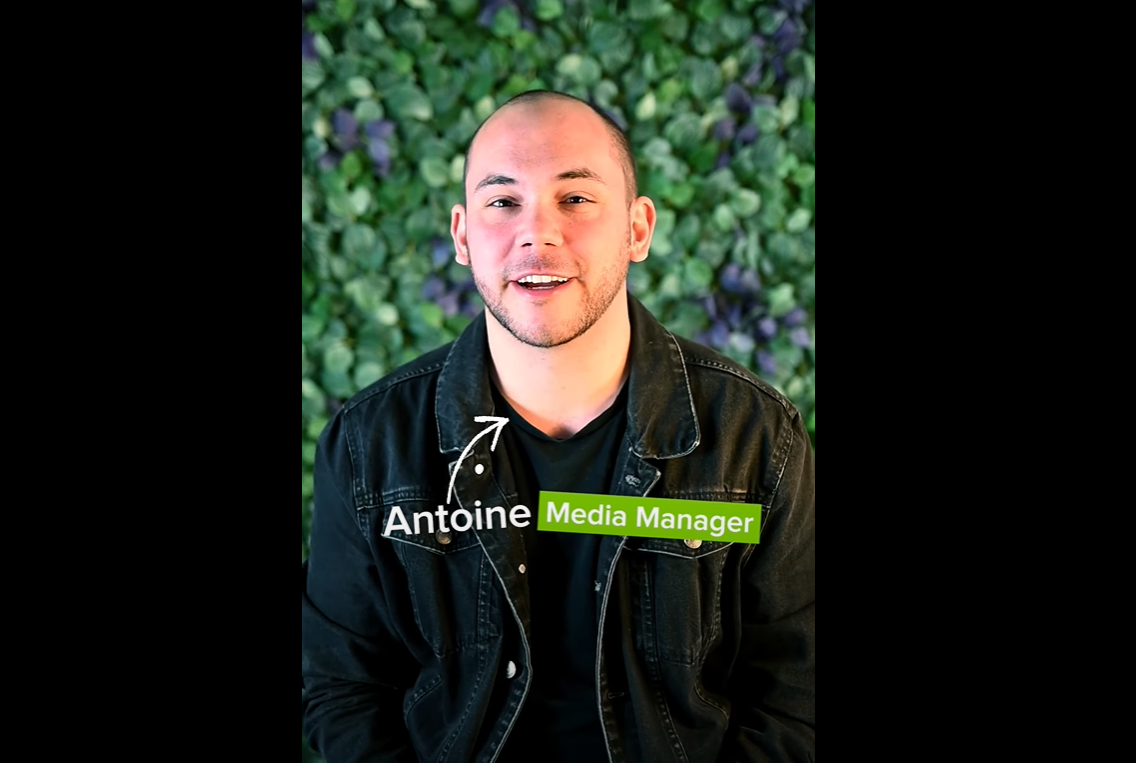 With more than 3 billion gamers in the world, playing on various platforms such as mobiles, tablets, but also more traditionally on consoles and PCs we see that this number has been on the rise even more since the confinement. In 2020, the average gamer was 31 and 47% of gamers were women.It appears gaming is not only for teenagers locked in their bedroom 24/7. The gaming industry weighs 23 billion euros in Europe and 92 million people watch e-sport on a daily basis.
Today, for everything gaming and streaming, we identify 3 main platforms: Twitch, the most well-known and most used but also Facebook and YouTube Gaming who are on the market as well.For a brand that has no presence yet in the gaming industry, there are three ways to advertise on these gaming platforms:
The first one is by using traditional advertising techniques like preroll videos ads, for example, on platforms such as Twitch, YouTube and Facebook. But there are other ways! Bannering on consoles such as Xbox and Playstation, for example, is also possible and recommended. Bannering on mobile apps is another possibility that should be taken into account. When thinking about gaming, we often think about consoles and PCs first, but mobile gaming represents a big part of the gaming industry so advertising on mobile platforms is a no-brainer.
The second way to advertise on gaming platforms is called in-game advertising. It is advertising that is directly deployed in the game itself. Games like Football Manager or WRC allow to display ads on the borders of the pitch, on cars or even on the side of the road. It's a non-intrusive way to advertise that gives very decent visibility.
The third way to advertise in the gaming industry is to partner with gaming influencers. They're like Instagram influencers. You can ask them to promote your products on their channel, share promo codes... for example. Eventually, you gain great visibility on a daily basis based on the streamer your partner with. The main advantage is that you benefit from the gamer/streamer influence and notoriety immediately, thus giving you good visibility and reach, depending on the streamer you chose of course. The disadvantage is, just like offline medias, it doesn't work like online advertising. You can't ventilate budgets if you notice poor return-on-investment. You are stuck. So, choose your partner influencer very wisely!
Regarding ad formats, gaming ads did not reinvent the wheel. In-game ads are reminiscen of product placement while bannering and video ads are formats that are being used in more traditional, digital advertising. Nonetheless, for a brand which is already advertising on Social Medias and seeks to advertise on gaming platforms as well, it will allow to double its exposure among its target audiences. It is estimated that the average gamer spends 10 hours a week gaming while we, in average, spend 14 hours a week socializing. Plus, the gamer persona is highly connected. When we advertise in-game or on streaming platforms, we notice we get far better metrics and viewing rates than traditional platforms. Why? Simply because Twitch, YouTube & co have somewhat replaced TV as we know it. When we are lying on our couch and an ad is being displayed, we are a bit too lazy to just take the remote and skip this very ad unlike an ad on PC.
Like we've just said, the gamers community is not the stereotype we could believe it is. The global audience is rather large, the age on average is 31 and the man/woman ratio is quite balanced. What's interesting for brands is that each game has its own community, each game has its own gamers personas, giving new ways to target and reach the desired audiences. It's pretty clear that people who play FIFA are not the same who play League of Legends for example.
At Vanksen, from chess to Candy Crush, to FIFA, we have all the right kinds of players who guarantee we always get the best targeting possibilities for our clients.