Groupe Lalux
How we created print and digital advertising campaigns for the various brands and services of a leading Luxembourg insurance company to develop notoriety and engagement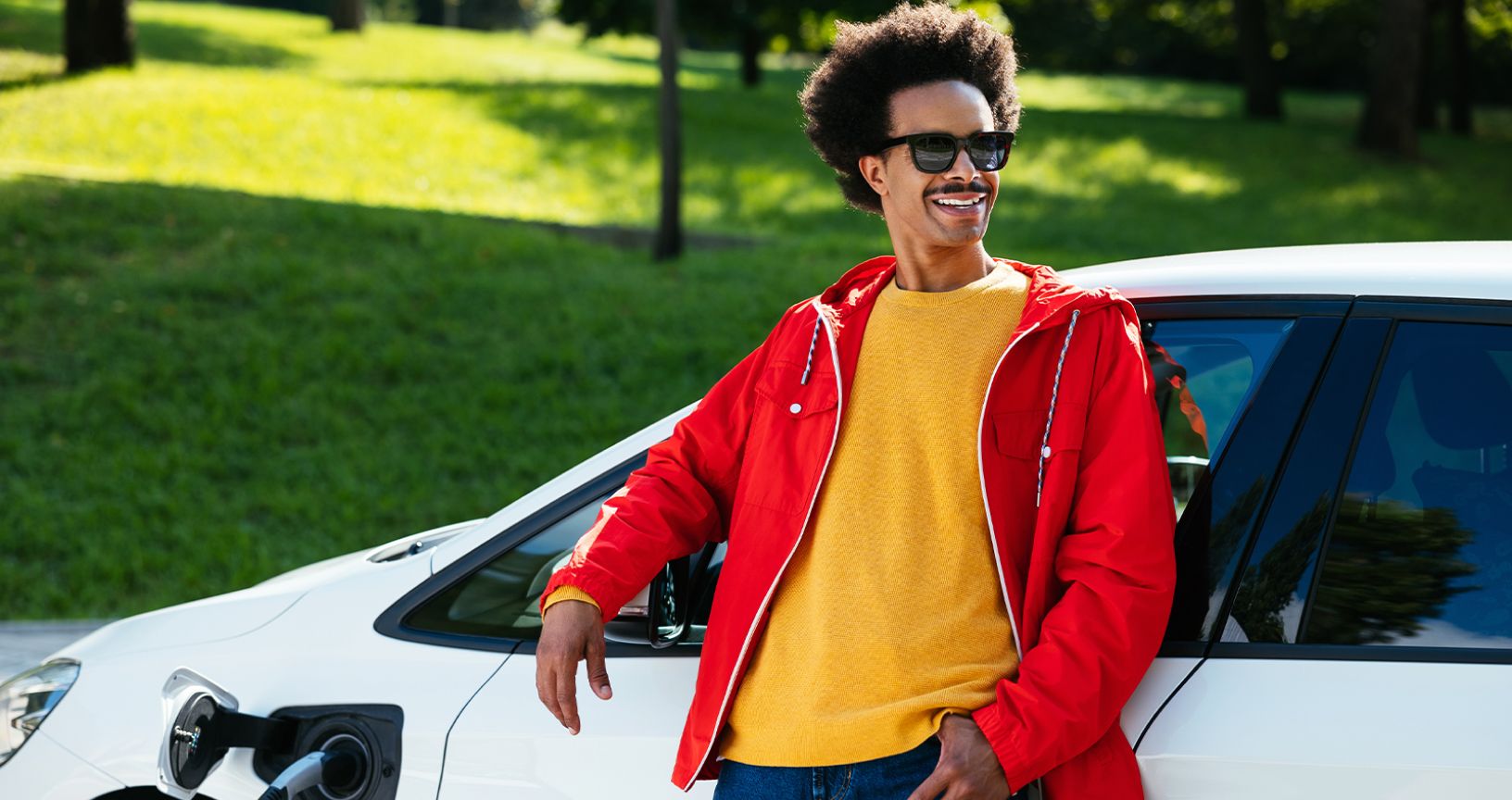 Founded in 1920, the LALUX Group was the first Luxembourg insurance company in the Grand Duchy and is now one of the market leaders.
The challenge
In 2022, the LALUX group launched a call for tenders to find an agency that could provide both a digital-first vision and creative proposals to support the launch of a new offering: easyLIFE Invest For Future (LuxFlag-certified life insurance). At the end of the competition, this first successful collaboration convinced LALUX to also entrust us with the launch of a leasing offer proposed by its agents in collaboration with leasing partners. Our next project was a notoriety campaign designed to assert the positioning of EASY HEALTH, the top-performing health insurance offer from DKV Luxembourg (also a member of the group).
The project and its results
At the beginning of our collaboration with the LALUX Group, we first immersed ourselves in the inspiring history of the parent brand to understand its DNA. The best embodiment of the LALUX identity is its universal signature "Don't worry, be happy". LALUX's agents are always actively listening to the needs of their clients and assuring them through the most adapted solutions. This enables the customers to maintain such an optimistic state of mind with ae glass half full attitude, even through the most unpleasant situations.
Our creative teams developed a visual and verbal storytelling aligned with this DNA: cheerful brightness, smiling customers and vibrant colors.
While working on a campaign for DKV Luxembourg, we analyzed what justifies the brand's belonging to the LALUX group (a brand as positive as the parent brand) and what makes it different (a softer, more caring energy).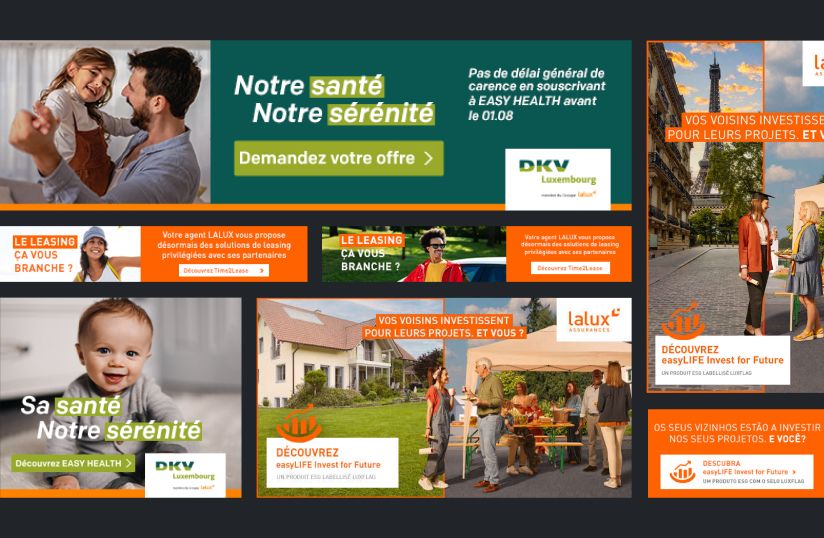 For each campaign, a strategic phase enabled us to understand the offer, analyze the SWOT of the brand and its services in relation to competitors, the key messages to be conveyed, the targets and their receptivity insights, before generating a tailor-made creative brief.
Our copywriter and graphic designer pairs were able to generate alternative creative concepts (+slogan, graphic charter, radio scripts, offer naming...) keeping things fresh while aligned with the brands.
Photo shoots were carried out on numerous occasions for the various campaigns, sometimes in emblematic Luxembourg locations such as the Merl Parc, or other original spots, in order to tell the imagined stories, always including the LALUX Group teams in the decision-making process (from the choice of decoration elements to the outfits worn by the selected models).
Depending on the point-of-contact strategies and KPIs of each campaign, our teams adapted the creative formats: web site covering, landing pages, digital contests boosted by social media, digital banners, digital posters, print, OOH bus shelters, bus ads, etc.