Performance - Social
Intermarché Belgium
How we developed a social media editorial line for a supermarket group to federate a community of ambassadors around their brand
Intermarché is a French supermarket chain belonging to the Les Mousquetaires group, founded in 1969. In Belgium, the Intermarché group has 166 stores.
The challenge 
Intermarché Belgium wants to promote their DNA: own brands and low prices to all their catchment areas in Wallonia. The aim is to move away from the overly promotional content of their historical communications on their social networks. The aim is to federate a real community of ambassadors on social networks, enabling the brand to shine.
0KEXPOSED PEOPLE EVERY MONTH
0+ENGAGED PEOPLE EVERY MONTH
0+ACTIVE USERS ON THE CHATBOT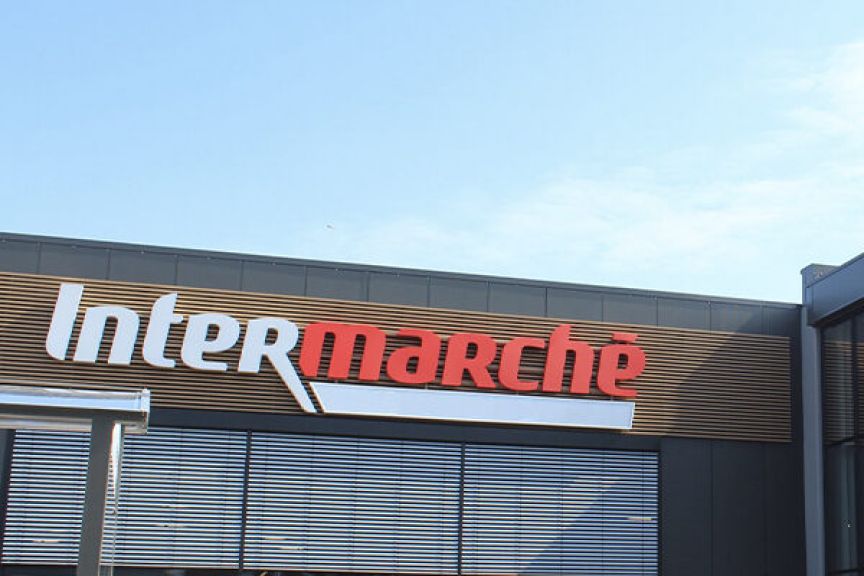 The project and its results 
In order to better embody Intermarché's DNA on social networks, our teams were asked to rework the entire social media strategy on Facebook and created an Instagram account from scratch. 
With the support of our Consulting team, we were able to define the role of each channel, the audiences to be reached, as well as the messages to be prioritized. The objective was to focus on the human side and the proximity with artisans and producers.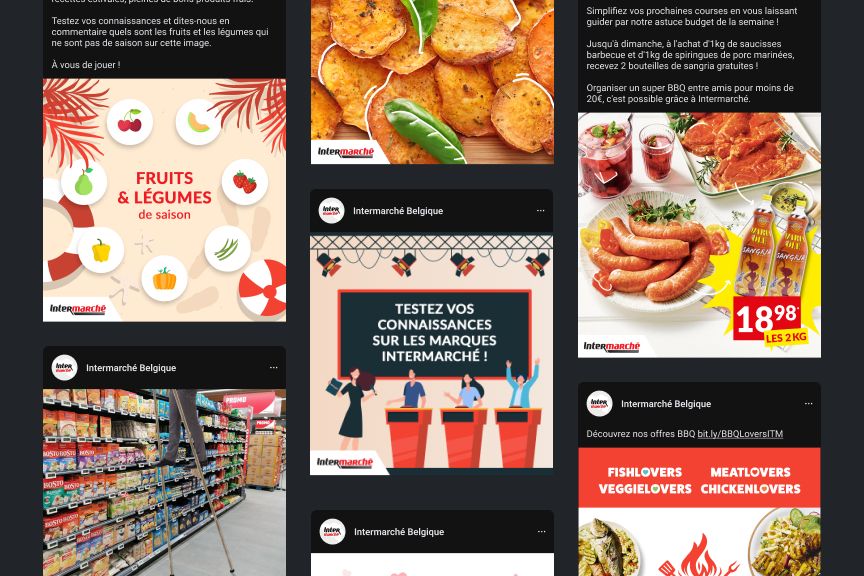 Our creative team produced a brand new impactful and mobile-first graphic charter on social networks. Focus on vertical and dynamic formats to expose a wider and more engaged audience, especially on Instagram.
Our Social Media team has been working on a daily basis for years to bring this editorial positioning to life and bring together a real community of ambassadors for the Musketeers brand: content creation, active moderation, reporting, highlights…
Everything has been planned to make the brand more visible in all of its key areas. Among these highlights, we can highlight the creation of a conversational chatbot "Didier, the brazier expert" which allows spontaneous communication 24/7 during key commercial moments for the brand with thousands of consumers via Messenger: recipes, advice, promotional offers sprinkled with a good dose of humor and second degree. 
In order to maximize the return on investment of all these actions, our Media team supports our presence on the networks to sponsor each campaign with the right audience at key times. This allows us to expose an average of over 400k unique users each month. And among this audience, more than 35,000 people decide each month on average to interact with the content.