Brand design
SWM
How we helped an established paper manufacturer develop a brand identity to embody their sustainability program and commitments
As part of the MATIV group, SWM is a historic company that has been producing paper for a wide range of industries for over 100 years.
The challenge
Their "specialty papers" department (batteries, parquet, packaging, tobacco, etc.) was keen to take the lead and inspire a positive movement, both among their customers and their peers, to lead the sector towards greater eco-responsibility.
The project and its results
After an audit of the brand and its objectives, and an assessment of its CSR commitments and achievements, our strategists led a workshop bringing together SWM's engineers, marketing teams and sustainability managers. Based on what we learned, we were able to develop an authentic and transparent discourse, clearly setting out where the company stands in relation to its own objectives, and what it wants to progress towards.
An analysis of their customer and market insights, filtered through their challenges, enabled us to develop a core concept. On this basis, we designed a customized brand platform for their eco-responsibility program. This was never intended to replace the parent brand, the idea being to develop a coherent and strong visual and verbal identity for this corporate action.
This platform was then used to develop a creative brief.
Several namings were proposed, each with its own manifesto. Once the creative direction had been chosen, a visual moodboard was used to validate the graphic design choices, and a logo was conceived to embody the concept.
Thinpact represents the unique value proposition of the thinness of papers produced by SWM, but also the minimal impact they wish to leave on the environment ("inpact" sounding like the word "impact"). As for the word "pact", it is used to invite the other players of their industry to sign this symbolic coopetition agreement to progress together. The tagline "achieving more with less" further clarifies the framework's mission.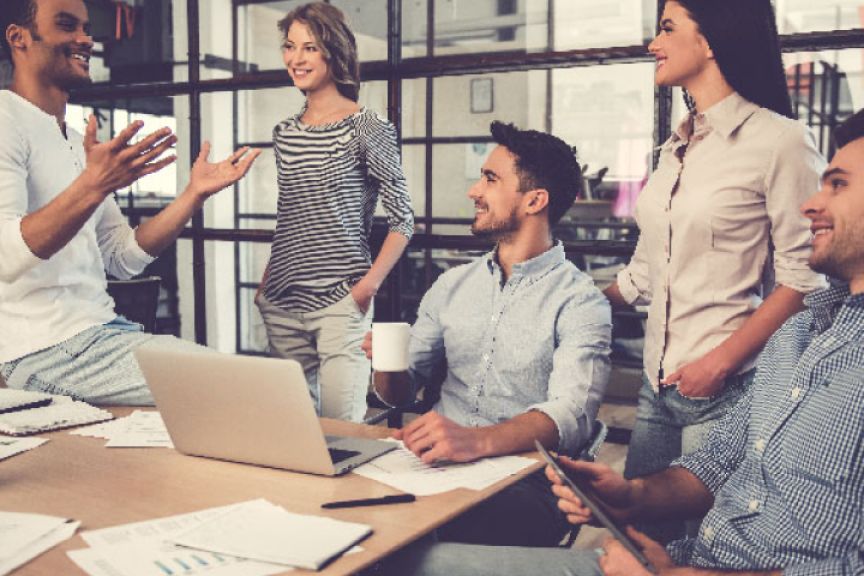 A brand book was produced to tell the story of this new identity and to codify the art direction principles to be followed when embodying the framework at the company's various points of contact with its audiences. Brochures were produced to present Thinpact at the industry's largest annual trade show. A QR code was included on this print to direct visitors to a landing page that our Design teams designed for this launch.